Morocco
Morocco is an exotic country just 3 hours direct flight from Europe. It never ceases to amaze and charm all those who experience its beautiful and varied landscapes from the Atlas Mountains, the desert at Merzouga, and its old cities that take you back to a time long gone past.
Map of Atlas Mountains and Ourika Valley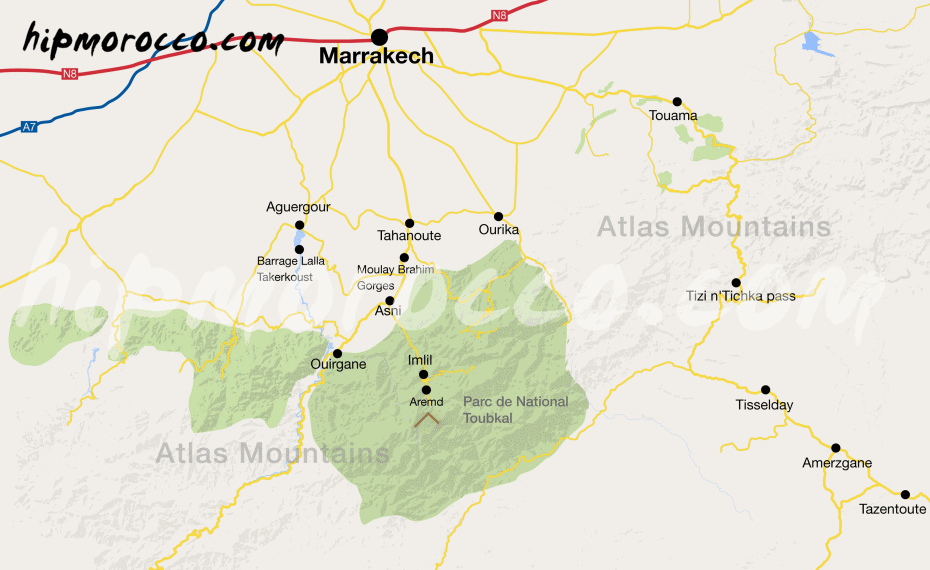 Morocco is a land of vast contrasts. From the hustle and bustle of Marrakech, to the refreshing, breezy, blue and white Atlantic seaside town of Essaouira, or the cooling streams and waterfalls in the foothills of the Atlas Mountains. Venturing further afield, on more adventurous journeys, you can cross the dizzy zigzag passes of the Atlas Mountains, into the fertile Souss plain, and beyond to the southern deserts and dunes.
Recommended websites: